Episodes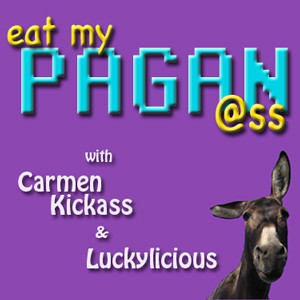 Monday Dec 21, 2009
Monday Dec 21, 2009
Carmen & Lucky are back from another cracked NYC adventure -- this time, they encounter a crew of blue-painted Avatar wannabes at the movie theater. Truly sad... But the movie Avatar is absolutely amazing and YOU MUST GO SEE IT! Practically a religious experience for pagans.
Oh, and we talk about Yule Yule Yule, and all the crazy things people do (or neglect to do) during this most delicious and festive time of the year. And watch out for the crazy Yule Goat of Finland!
Have a blessed Yule!!